Attention Brisbane! We've locked in our pricing for the rest of the year, making quality dental care more affordable and accessible to everyone!
From now until the end of this year our prices won't change for any of our dental services, so you can plan and budget for your dental care without any unexpected costs.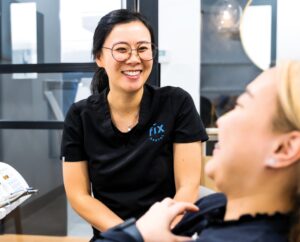 Prices Locked-In
Our clinics in Chermside and Mt Gravatt offer a wide range of dental services, across general dental and cosmetic dental and for the rest of this year, the prices are fixed at our affordable range.
You can find our full list of prices here, locked-in until the end of this year. 
We want to make dental care as accessible as possible, and we believe that locking in our pricing for the rest of the year is a significant step in achieving that goal. With our fixed prices, you can rest easy knowing that you won't be hit with any unexpected bills, and you can focus on achieving the smile of your dreams.