Free Kids Dental
The Department of Human Services – Medicare began a scheme in 2014, which allows eligible children between the ages of 2 to 17 years access to benefits for basic dental services. It replaces the existing Medicare Teen Dental Plan (MTDP).
Eligible children are provided a benefit entitlement which is fixed at $1000 per child over a two calendar year period. The types of individual benefits for each child include examinations, x-rays, cleans, fissure seals, filliings, root canals and extractions. There are currently no benefits for cosmetic or orthodontic work paid by the CDBS. The CDBS requires receipt of Family Tax Benefit Part A or a relevant Australian Government payment.
Fix Dental Mount Gravatt and Chermside accepts all children eligible for the CDBS scheme and we bulk-bill the services directly to medicare with NO out of pocket expense to you.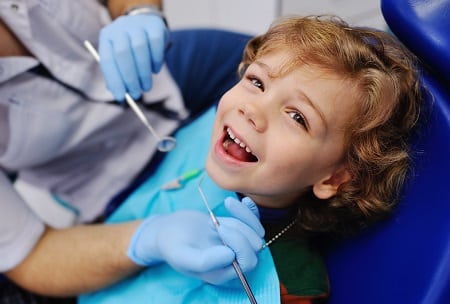 Check out your child's eligibility in form Below :