Fix Dental | Chermside Dental Clinic

Chermside Place, 4/671 Gympie Road, Chermside QLD 4032

(07) 3521 5088

Fix Dental Chermside provides an extensive range of dental services at low, fixed prices, with payment options to suit your budget. Get a beautiful smile at a price you can afford with our extensive range of high quality cosmetic dentistry services.
Our North Brisbane dental clinic offers high quality dental services including general dental, emergency dental, children's dental and cosmetic dental.
And, unlike many other dental practices in Brisbane, Fix Dental Chermside offers a unique dental Member Program helping you to save even more on your dental treatments over the long term.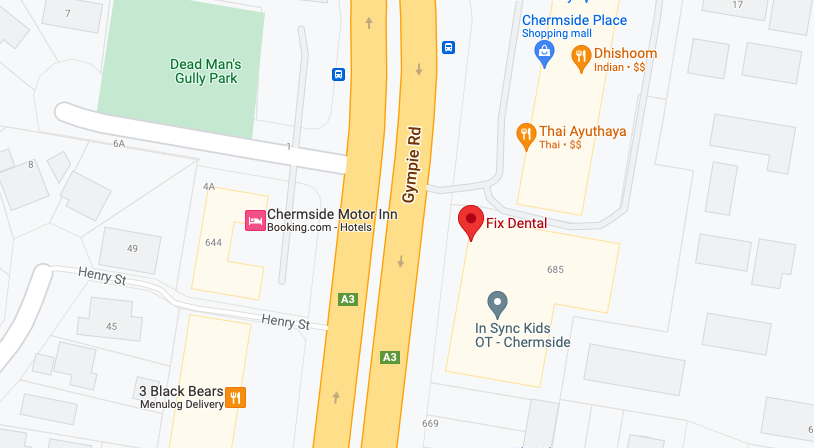 Fix Dental Chermside Clinic Opening Hours
Chermside Dentist
Monday 9:00am – 7:00pm
Tuesday 9:00am – 7:00pm
Wednesday 9:00am – 7:00pm
Thursday 9:00am – 7:00pm
Friday 9:00am – 5:00pm
Phone: (07) 3521 5088

Our Chermside Services & Special Interests