Here at Fix Dental, we are always looking for new talent to fill the ranks and serve our ever-growing number of patients. Over the past twelve months, our rapid growth quickly led us to the realisation that we would soon need another dentist working out of our practice to help address the ever-increasing patient demand for high quality dental services.
It was at this point that we came across Dr Wei June, a highly talented dentist who has previously worked at practices in Kingaroy and South Burnett. Wei graduated from the University of Queensland in 2013 with a Bachelor of Dental Science – BDSC (Honours).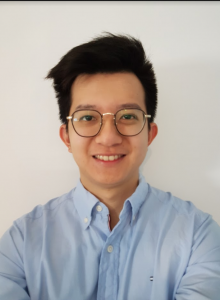 Wei is a member of the Australian Dental Association (ADA). Originally from Malaysia, he is now proud to practice his lifelong passion, dentistry, in Australia. In addition to English, Wei is comfortable with Mandarin, Cantonese and Malay – allowing him to serve a wide array of patients from the local Mount Gravatt area.
We sat down with Wei and asked him a few questions to get an idea of his interests, his background, and how he'll fit in with the rest of the Fix Dental team and our valued patients.
What do you do for fun?
I like to stay healthy, so I get down to the gym a couple of times a week. It keeps me fit and healthy and helps give me an outlet after long days of work. I also do quite a bit of cooking and baking and serve in my local church. It keeps my connected to the community and is a constant reminder of who I am and the role I play as a healthcare provider to the people around me.
What is your favourite area of dentistry?
I enjoy dental hygiene generally. The different ways and means that we all have of maintaining our dental health each day and how small decisions can really add up over a lifetime. It fascinates me that tiny decisions such as choosing to floss for 5 minutes a day can mean the difference between having all of your teeth at 65 or paying an absolute fortune in dental care and suffering needlessly through dental damage.
What is your favourite dental health tip?
Prevention is better than cure. Take care of your teeth. Brush and floss regularly (properly, not just a token effort), and ensure that you visit a dentist at least every year. Preferably, you should be coming in for checkups every six months, but we understand that not everyone can make that kind of commitment. If you can only visit the dentist once per year, please don't skip an appointment. We can identify issues early if we see you at least once per year, and we can monitor the progress of different dental health issues as they arise and provide adequate, timely treatment before problems get out of hand.
What is your approach to dentistry?
Like I just said, it's all about prevention. If I can help a patient prevent a major dental issue, and avoid serious and invasive surgery, then that is a huge win for me. I would rather provide advice and treatment guidelines for patients to help them avoid dental issues than treat those dental issues when they inevitably arise.
When patients come in to see me, I try to make sure they have a positive experience while they're at the dentist. Kindness, and gentleness with tools and procedures, ensures that patients will be more inclined to return to the dentist's chair sooner for follow-ups and future checkups. This helps maintain the cycle of good preventative dental care.
Why did you become a dentist?
I want to help people achieve great dental health for their entire lifetime. So much of our quality of life depends upon having good dental health, and good dental health comes from forming the right habits and maintaining them throughout life. In addition to wanting to help people, I also love dental technology. Ever since I was a young boy visiting the dentist, dental technology has caught my attention. Today I use only the latest technology when I practice to ensure that I am giving my patients the best possible treatment that they can experience. Using advanced technology also helps me in my work – it makes things vastly easier.
Contact Dr Wei June
If you'd like to get in touch with Wei, you can do so by calling Fix Dental on 07 3343 8488. Alternatively, you can fill out our contact form here or book online by clicking below.